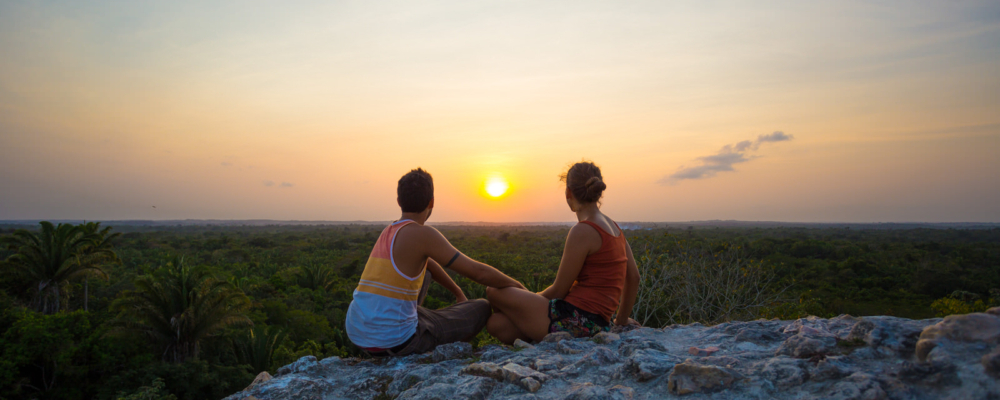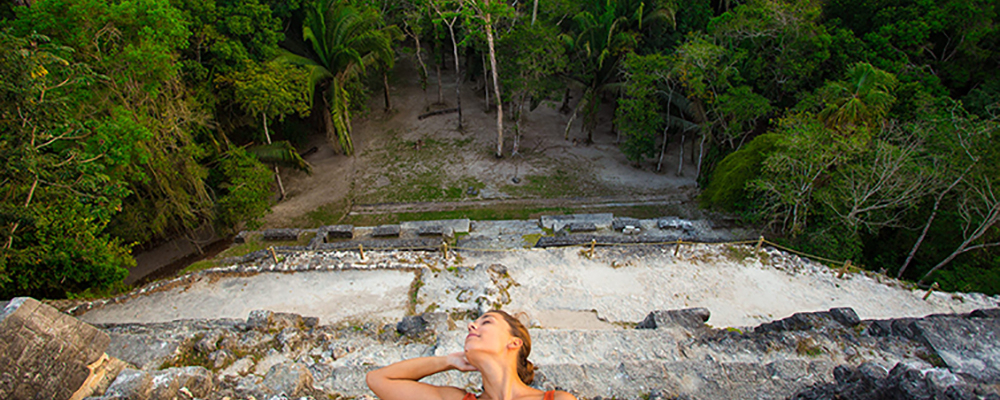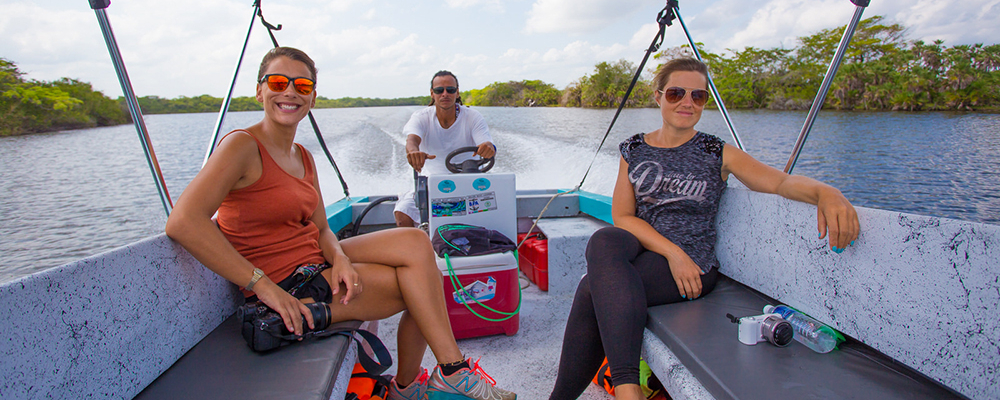 Lamanai Ruins & River Expeditions
Depart from our Marina after breakfast, Board Riverboat and head down the scenic New River. Your guide will make periodic stops to introduce you to the areas abundant Flora and Fauna and maybe a Crocodile or two. The waterway opens up to The New River Lagoon. One half mile on the right, reigns the ancient city of Lamanai. A walking tour of the main plazas with towering pyramids and ancient history will transport you back into that mystical era. Enjoy some refreshments and board your riverboat enroute back to the hotel where a scrumptious local lunch awaits.
Lamanai (Maya for Submerged Crocodile) is one of the largest sites in Belize and is the Maya City with the longest period of occupancy lasting over 3,000 years. The central area contains eight main groups of buildings, including a much-photographed temple featuring a pair of unique masks rising 15 feet tall. Each has been sculpted from a block of limestone instead of being molded from plaster over stone which was the usual practice in the Maya world.
Price: US$ 75 per person
5 hours Long
Minimum of 2 pax
Book Online Now!